Greetings to all of you who follow my rides and journeys. I am so delighted to announce that I will indeed be attending and participating in the Equus Film Festival at the Kentucky Horse Park in Lexington, Kentucky, December 5-8, 2019.
A hearty thank you must be extended to Russ Barnett, owner of Outfitters Supply, and Steve Tucker, owner of Tucker Trail Saddles. Both are long-time sponsors who have generously made it possible for me to attend this big event. Russ Barnett shipped my exhibit which will be displayed during the festival and ongoing for a couple more months, and Steve Tucker is shipping ME over to the event. Gentleman, my sincere "Thank You" to both of you.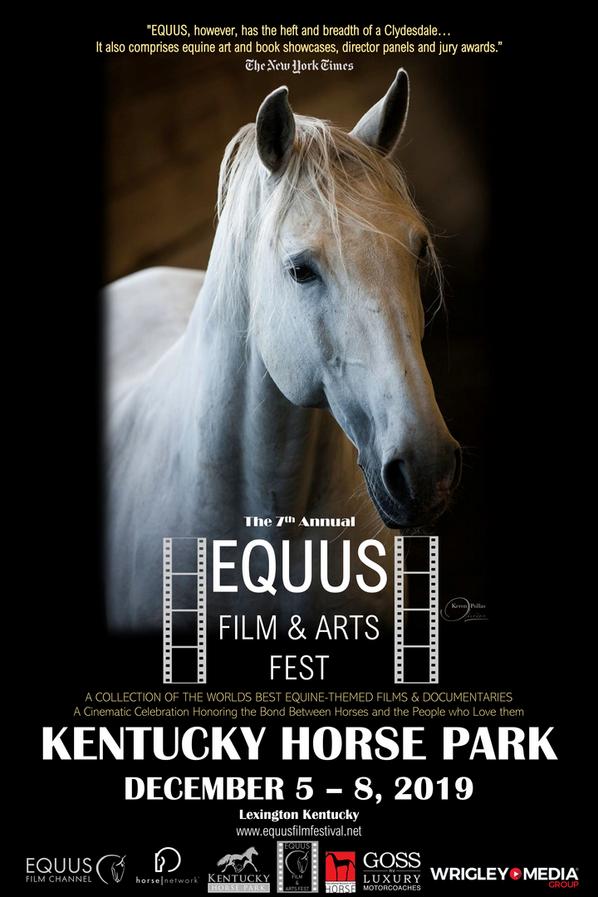 Although the documentary film produced by WE1 Productions about my journey will not be released until Spring 2020, previews will be shown throughout this festival. It will then be entered in this film festival next year, and shown around the country in about six locales in 2021.
Link to film trailer:
https://www.LadyLongRider.com/
Also, my book "Lady Long Rider: Alone Across America on Horseback" has been submitted in the festival's Literacy Contest – we shall see how it fares!
The festival will be hosting several panel discussions in which I will be participating, one of which is sponsored by Outfitters Supply & Tuckers Saddle on Saturday. The festival schedule which will show the times of my participation is still being finalized and should be up on their website very soon. Please do check out this incredible event at http://www.equusfilmfestival.net/ and all that is happening with horses, horses, horses.
Link to Kentucky Horse Park website.
https://kyhorsepark.com/